Top US General Meets Tribes Ahead of Afghan Surge.
KANDAHAR, Afghanistan (AP) — The top U.S. general in Afghanistan reached out to influential Afghan tribesmen in regions where U.S. troops will soon deploy, apologizing for past mistakes and saying he is now studying the Quran, the Muslim holy book.  (GOOD, MAYBE THEN HE'LL UNDERSTAND WHY THEY ARE SO VIOLENT?)
Gen. David McKiernan met with villagers in Helmand and Kandahar — two of Afghanistan's most violent provinces — in an attempt to foster good will ahead of the U.S. troop surge that will send 21,000 more forces here this summer to stem an increasingly violent Taliban insurgency.
McKiernan said he wanted to show respect to tribal elders by traveling to Kandahar on Wednesday to explain some of the mistakes U.S. forces have made in the past. (OH BROTHER)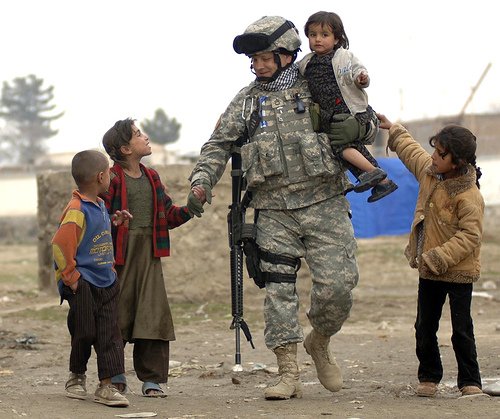 "I'm trying to connect to the local population in a bottom-up way and try to explain what the new U.S. strategy means and why they're going to see an increased force presence where they live," McKiernan said during the trip to Kandahar aboard the seven passenger jet he flies in. McKiernan explained to elders from Spin Boldak how the U.S. is training the Afghan army and police so that U.S. troops can one day leave, apologized for past mistakes committed by U.S. soldiers and said the Iraq war had diverted resources from Afghanistan that were needed to fight the Taliban.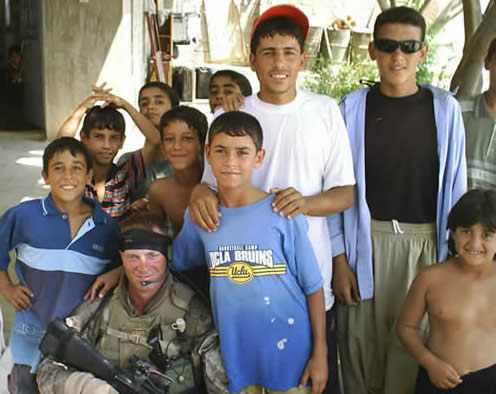 McKiernan told the Afghans that President Barack Obama's new strategy is to combat instability in the Pakistan-Afghanistan region as a whole. He said that in the future, Afghan forces will enter villagers' homes if necessary, a pledge that brought another round of applause. He then said he was studying the Muslim holy book. "I'm reading a very good book now about this part of the world. It's written in English, but it's all about you — it's the Quran,'' McKiernan said to applause. Moments later an Afghan man stood up and gave McKiernan a bright purple, red and green cloth in which to wrap the translated version of holy book. (With Generals like this who needs enemies?)
During a second session with Afghans from Arghandab, Khakrez and Shah Wali Kot, which has seen more violence than the Spin Boldak region, McKiernan faced a tougher audience. No one applauded during his speech. Afterward, Haji Saran Wal praised McKiernan for admitting past U.S. mistakes and for saying the Iraq war depleted resources. Then he asked McKiernan to prohibit house searches by U.S. forces.NY TIMES
This isn't the first time a General has groveled to Muslims. Don't they know that Muslims see that as a sign of weakness? 
Obviously, they must have zero respect for ISLAMObama.
RELATED VIDEOS: Military stories