Maj. Steven Hutchison, Scottsdale, AZ, killed by an IED in Iraq~ R.I.P.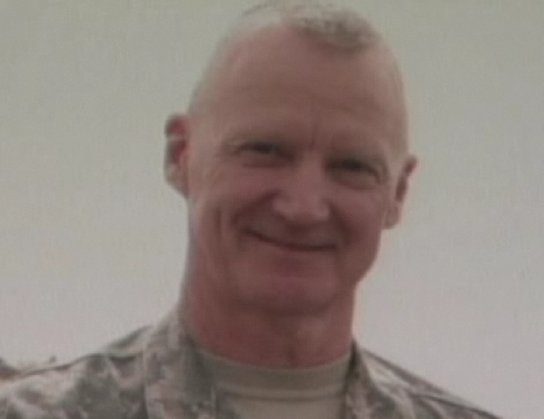 Army Maj. Steven Hutchison fought battles in the jungles of Vietnam and then Hutchison served in Afghanistan for a year before deploying to Iraq in October, heading a 12-soldier team that trained the Iraqi military. Later, he was assigned to help secure Iraq's southern border. He died in Basra, Iraq, of wounds from a roadside bomb in Al Farr.
He was part of the 2nd Battalion, 34th Armor Regiment, 1st Brigade Combat Team, 1st Infantry Division at Fort Riley, Kan.
Army Maj. Steven Hutchison, a senior soldier who served two tours of duty in Vietnam, wanted badly to defend his country after the Sept. 11 attacks, but his wife, Kandy, did not want him to re-up. When breast cancer claimed Kandy Rohde's life in 2006, Hutchison, then 57, jumped at the chance to return to service, according to his brother, Richard.
Hutchison, 60, of Scottsdale, got his wish – but it ended tragically this week when an improvised explosive device detonated near his vehicle in Al Farr, Iraq. He died Sunday in Basra, according to the U.S. Department of Defense.
Hutchison, who would have turned 61 on June 5, was the oldest soldier to be killed in Iraq or Afghanistan, according to Defense officials. He was there through a military Retiree Recall program that permits older, experienced warriors to return to action.
"He'd been a soldier all his life, and that's what he wanted to do," his brother said.
The Arizona Republic    H/T theodoresworld.net