Cape Girardeau (Rush's birthplace) man,
Prophet
Proffit, charged with hate crime in Islamic Center incident.
A Cape Girardeau man faces hate crime charges for allegedly vandalizing the Islamic Center and a car parked near it late Sunday night.
Nicholas T. Proffit, 31, was charged Monday morning with two counts of felony property damage under Missouri's hate crime law, along with misdemeanor offenses for driving while intoxicated, speeding and no seat belt..
Police arrived to find a large glass window on the south side of the building had been broken out, along with the smaller windows on the double doors. Several rocks lay on the floor inside the building, and a yellow Dollar General shopping bag containing a rock was found on the front steps. The windshield of a white Mercedes-Benz parked at the southwest part of the lot was also cracked as though something had been thrown at it.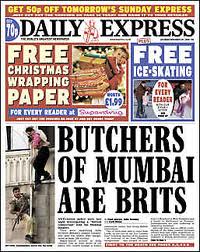 Police spoke with two residents of the house across the street from the Islamic Center lot, who said they'd seen a black four-door vehicle pull up to the Islamic Center a few minutes earlier. A man got out of the car, looking "angry and ready to fight," one of the witnesses told police. He began throwing rocks at the windows and yelling, the statement said.
First-degree property damage as a hate crime adds a possible three years to a prison sentence. Proffit is also charged with second-degree property damage as a hate crime, which carries a possible sentence of four years.  SEMISSOURIAN
 Hate crime legislation rarely, if ever,  applies to non-white criminals. Why should any crime be considered a "hate crime?" Did you ever see a crime that was based in love?
RELATED VIDEOS: Islam in America