'Israel Liberation Week' Ends Violently at Berkeley.
(IsraelNN.com) 
Israel Liberation Week
, which was organized last week by the Zionist Freedom Alliance (ZFA) at the University of California at Berkeley, ended violently Thursday night in an altercation between ZFA activists and anti-Israel students.
The incident took place during a concert featuring Black, Jewish and Mexican hip hop artists promoting, according to the organizers, "freedom for the nation of Israel from Western pressure and influence."
As Zionist rapper Kosha Dillz was performing before a crowd of Berkeley students, members of the SJP (Students for Justice in Palestine) draped PLO flags from a balcony directly over the stage. When ZFA activist Gabe Weiner attempted to remove the flags, he was punched in the head, he says, by SJP member Husam Zakharia who was then beaten to the ground by Weiner and Yehuda De Sa.

Flyer advertising the ZFA event that turned violent
Local ZFA member Yehuda told Israel National News: "Several other members of SJP, including female students, attempted to attack Weiner and De Sa but when three more ZFA activists entered the scene, the male members of SJP – who regularly use physical intimidation to silence Zionist students – hid behind female members of their group and refused to step forward and fight."
Meanwhile, the anti-Israel group is planning to file a petition to remove pro-Israel Student Senator John Moghtader from office, who tried to break up the fight.
"In many ways it felt very similar to how things go down in Israel. Arabs attack Jews and then hide behind women. When Jews take defensive action, a biased media paints us as aggressors.
"Anti-Israel students at Berkeley can spit out the exact number of Arab villages they claim were destroyed during the 1948 Arab-Israeli War but they can't name the countries that participated in that war.
SOURCE: 128401
=
This is nothing new for UC Berkeley, it happens all the time there
.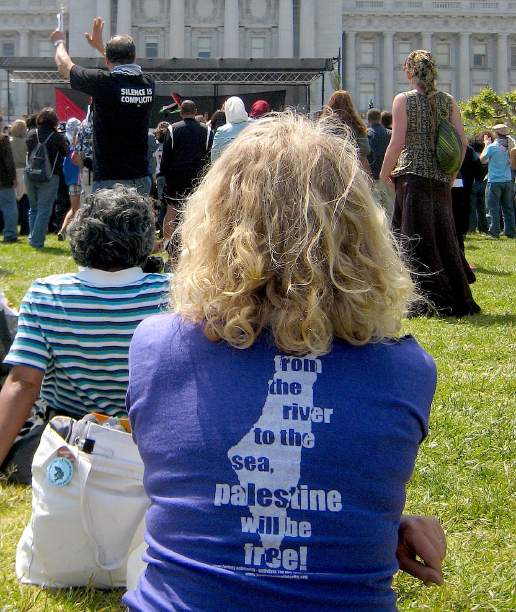 Photos from: www.zombietime.com
=
OK, so you want to boycott Israel?
[vodpod id=Video.4331801&w=425&h=350&fv=config%3Dhttp%3A%2F%2Fwejew.com%2Fflv_player%2Fdata%2FplayerConfigEmbed%2F2718.xml]