A CONVICTED terrorist linked to a string of bombings that left dozens dead was back on the streets of the UK unsupervised yesterday after a High Court judge lifted a control order.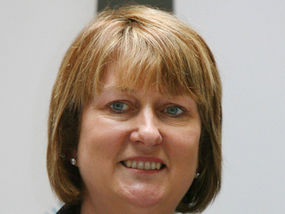 lbashir Alfaqih is a member of the Libyan Islamic Fighting Group said by British Security Services not to "seriously disagree with Al Qaeda ideology."
He is believed to have been plotting to overthrow Libya's Colonel Gaddafi and has already been jailed for terrorist offences. But in yet another embarrassing blow to Home Secretary Jacqui Smith, Mr Justice Mitting ruled that peace talks between Libya and the LIFG meant the control order was no longer necessary to protect the public from a terrorism risk.
Critics branded as "ridiculous" the decision to let Alfaqih remain here – especially with tens of thousands of Gurkhas kept out.
Alfaqih, who won asylum and settled in Birmingham in 2002, was jailed for four years in 2006 for offences under the Terrorism Act after police seized a CD on making explosives. He had been subject to the control order since his release in 2008.
He had previously been found guilty in his absence in Morocco of involvement in the 2003 Casablanca bombings that killed dozens. But that could not be considered by Mr Justice Mitting because of Morocco's questionable record on treatment of detainees.
Tory security spokeswoman Baroness Pauline Neville-Jones said: "A Government that lets bombers in but refuses to allow in Gurkhas who have fought for this country has clearly lost its way."
Two of the Muslim men cleared of helping the 7/7 bombers have been scolded by a judge that they 'betrayed' Britain by planning to attend a terror training camp. Aw gee, what a meanie he is.
Waheed Ali, 25, and Mohammed Shakil, 32, along with a third defendant, were acquitted on Tuesday of helping to carry out a reconnaissance mission for the London bombers. But they were found guilty of an additional charge of conspiracy to attend a Pakistani terrorist training camp.
Sentencing them to seven years in jail each, Mr Justice Gross told Kingston Crown Court: 'There can be no "a la carte" citizenship. 'The plain reality is that by seeking to attend such a camp you betrayed the country that gave you and your family a home.'
Families of the July 7 victims say the verdicts mean no one is likely to ever be brought to justice for the attacks on London's transport network. UK DAILY MAIL
RELATED VIDEOS:Islamic Britain