How many times have we heard this before? American woman converts to Islam for her Muslim husband. Husband flees America, taking the kids back to Saudi Arabia. "My children are my life. I am reaching out for help. If there is anything you can do, advice you can offer, assistance you can give me, I would be eternally grateful." —Jessica Socling
Sungazette 

(h/t Jennifer L)

That is the plea of city resident Jessica Socling, whose husband, Majed Sayed, allegedly kidnapped their three young sons – Muhammad Sayed, 8; Ibrahim Sayed, 6; and Elyas Sayed, 4 – on Nov. 24 and took them to the Kingdom of Saudi Arabia in violation of a Lycoming County Court custody order prohibiting them from being removed from Pennsylvania.
"Majed left the country with the children during one of his regularly scheduled, unsupervised visits with them, using passports he obtained without anyone's knowledge. He is now claiming he will keep them there," Socling said in an emailed statement.
………………………….
The youngest child has severe developmental delays due to a congenital brain defect, according to Socling. 
"He needs constant therapy," she said.
Sayed likely forged passports for himself and the children, according to Meghan Engelman Young, Socling's attorney. Majed and the children's official passports had been seized as part of the June 4, 2012, custody order, according to court documents.
"It's my understanding the Saudi Embassy would have required Jessica's signature on the documents. Jessica didn't sign on the passports, so he would have had to have taken someone to impersonate her or forge the documents," Young said. (But in Saudi Arabia, custody of children is automatically given to the father)
The couple separated in November 2012 and shared custody of the children, with Socling having primary physical custody, according to court documents. Although the children were dual citizens, Sayed was not permitted to remove them from the United States "until and unless an Islamic custody contract/parenting plan mirroring (the American custody order) is signed and registered with the court and minister of the interior of the Kingdom of Saudi Arabia," according to the custody order.
Sayed claimed he was in the process of obtaining such a plan, according to Young. 
"He did his best to do just enough to convince everybody – his own attorney, the courts and Jessica – that he was cooperating and fully intended to comply with U.S. law," Young said.
Socling's options for reuniting with her children are relatively limited, as there are no bilateral agreements in force between the U.S. and Saudi Arabia concerning international parental child abduction, according to the U.S. Department of State Bureau of Consular Affairs.

"The Kingdom of Saudi Arabia does not recognize divorce or custody determinations made in the American courts.

There is no power here in the U.S. that would sway Saudi courts to return the children to me, as custody laws there state the father has full rights to do whatever he wants with his children," Socling said.
Islamic law does not recognize American divorce or separation, making Sayed Socling's legal guardian, according to Socling. If Socling were to travel Saudi Arabia to attempt to see her children, Sayed "(would have) full legal control over me (and) could even choose to never let me leave the Kingdom of Saudi Arabia," Socling stated.
Although Sayed claimed to have obtained an irrevocable divorce under Islamic law, effective March 20, "we highly doubt he ever actually filed that irrevocable divorce and it's really hard to get proof," Young said. "At this point, we can't really trust anything." 
Young received unconfirmed communication "that (Sayed) has informed the Saudi Embassy that Jessica and him have worked things out and that Jessica would be returning to the country as his wife. If that's true, that would make us believe that he intends to keep her there," Young said.
Socling cannot get an attorney in Saudi Arabia until she's in Saudi Arabia,
 according to Young. 
"I thought we were working together to come to a satisfactory custody agreement that would keep both of us in our children's lives and allow the children the freedom to move between their two countries without fear of detainment," Socling said. (That's the problem, you took a Muslim at his word. Silly girl)
Sayed, a Saudi national who had been studying at Shippensburg University on a green card, "has stated that he doesn't want (the children) being raised in the United States (because) he did not believe that they would get a proper Muslim education here." 
County Judge Marc F. Lovecchio entered a Dec. 2 order directing Sayed to immediately return the children to the United States and granting Socling sole and full physical custody of the children. Lovecchio also approved a Dec. 2 request by Sayed's lawyer, Heather Willis Lewis, to be withdrawn as his counsel.
According to Young, Federal Bureau of Investigation Agent Kyle Moore is handling the case but could not be reached for comment at press time. 
"The FBI is involved and would be the ones prosecuting (Sayed). The likelihood that charges will be filed is pretty high. If the children are returned, most or all of the prosecution would be stopped," Young said.
Sayed's only potentially illegal act under Islamic law is passport forgery, according to Young. 
"I'm not an expert in Islamic law by any means but it's my understanding that, under Islamic law, the father gets the custody of the children, especially if they're male, once they turn 7. All the children are male. Muhammad is under complete custody of dad, no questions asked, and Jessica's chances of getting the younger two are probably slim to none," Young said.
Jessica Socling Legal/Travel Fund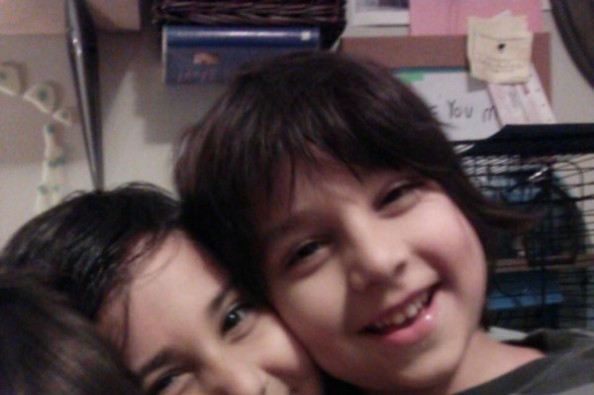 Raised: $975.00
Goal: $10,000.00